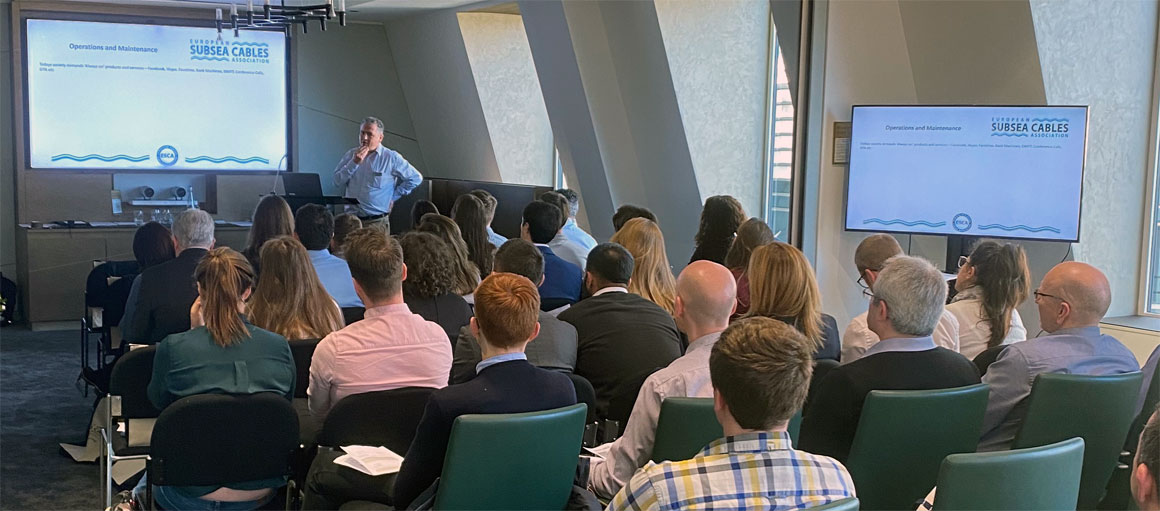 Cable Awareness Workshop
Wednesday, 29 January 2020
Another very successful Cable Awareness Workshop presented jointly by ESCA and The Crown Estate was held yesterday in London.
Aiming to provide an introduction to the industry for new entrants, graduates etc., the event was structured to follow the phases of a subsea project, aiming to address the lifecycle of a submarine facility, with a number of experts from a cross section of the subsea cables industry kindly providing excellent presentations to the audience.
Further events are planned!
ESCA Plenary#54, Marseille, France - Call for Papers
Wednesday, 08 January 2020
With our next Plenary due to be held 18th/19th March 2020 in Marseille, France, we are now calling for abstracts on related subsea topics. Further details can be found here:
ESCA Plenary#54 Call for Papers
» View all news