ESCA Plenary#54, Marseille, France
Wednesday, 18 March 2020
The Executive Committee of ESCA has been closely monitoring the COVID-19 Pandemic and has taken the decision to postpone its Plenary scheduled for 18th/19th March in Marseille. The Plenary has now been re-scheduled for 28th/29th October 2020 in the same location. We thank you for your support and will of course keep you regularly updated.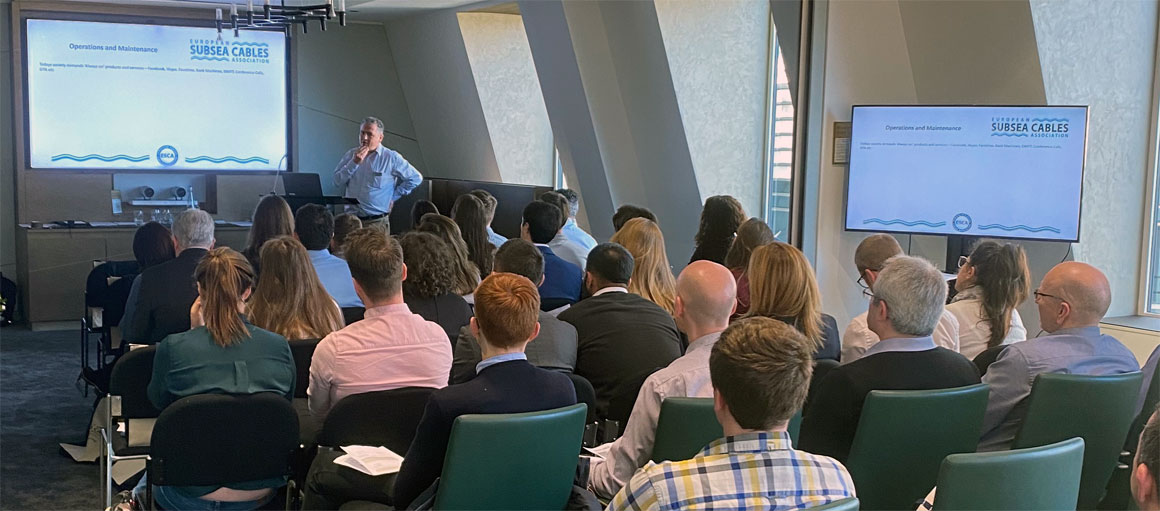 Cable Awareness Workshop
Wednesday, 29 January 2020
Another very successful Cable Awareness Workshop presented jointly by ESCA and The Crown Estate was held yesterday in London.
Aiming to provide an introduction to the industry for new entrants, graduates etc., the event was structured to follow the phases of a subsea project, aiming to address the lifecycle of a submarine facility, with a number of experts from a cross section of the subsea cables industry kindly providing excellent presentations to the audience.
Further events are planned!
» View all news